See also: Nadarzyn'stourist routes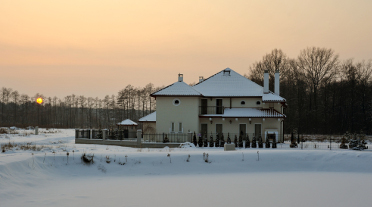 The Nadarzyn area, where the Winchester Park is located, is famous for its nature and is very popular for outdoor activities.There are many paths for hiking, horse riding and cyclingin the surrounding forests.
It's also known as a part of the 'Green Belt of Warsaw'. It's a perfect place for everyone who appreciates peace and quiet and lots of free space.
There are several historic parks in Rozalin, Bieliny, Paszków and Młochów with many natural monuments.
There are two nature reserves in the area: Młochowski Grąd and Młochowski Łęg. The Młochowski Grąd nature reserve, covering an area of 27 hectares, was created to preserve natural forest vegetation. Pine is the dominant tree here. The forest is full of blueberries (mainly bilberry) and wild strawberries. Młochów Łęg Reserve with an area of 12 ha has mainly alder (grey alder) and ash trees.
The Nadarzyn region is a prime area for wildlife enthusiasts. You can observe many interesting species of mammals and birds. Deer, hares and squirrels are quite common as well as hedgehogs, fallow deer or wild boars. Water reservoirs and meadows have interesting species of birds such as: grebes, coots, mallards, herons, storks, or orioles. And the nature reserves are also home towoodpeckers, jays, owls and buzzards. 
| | | | |
| --- | --- | --- | --- |
| | | |   |
| | | |   |